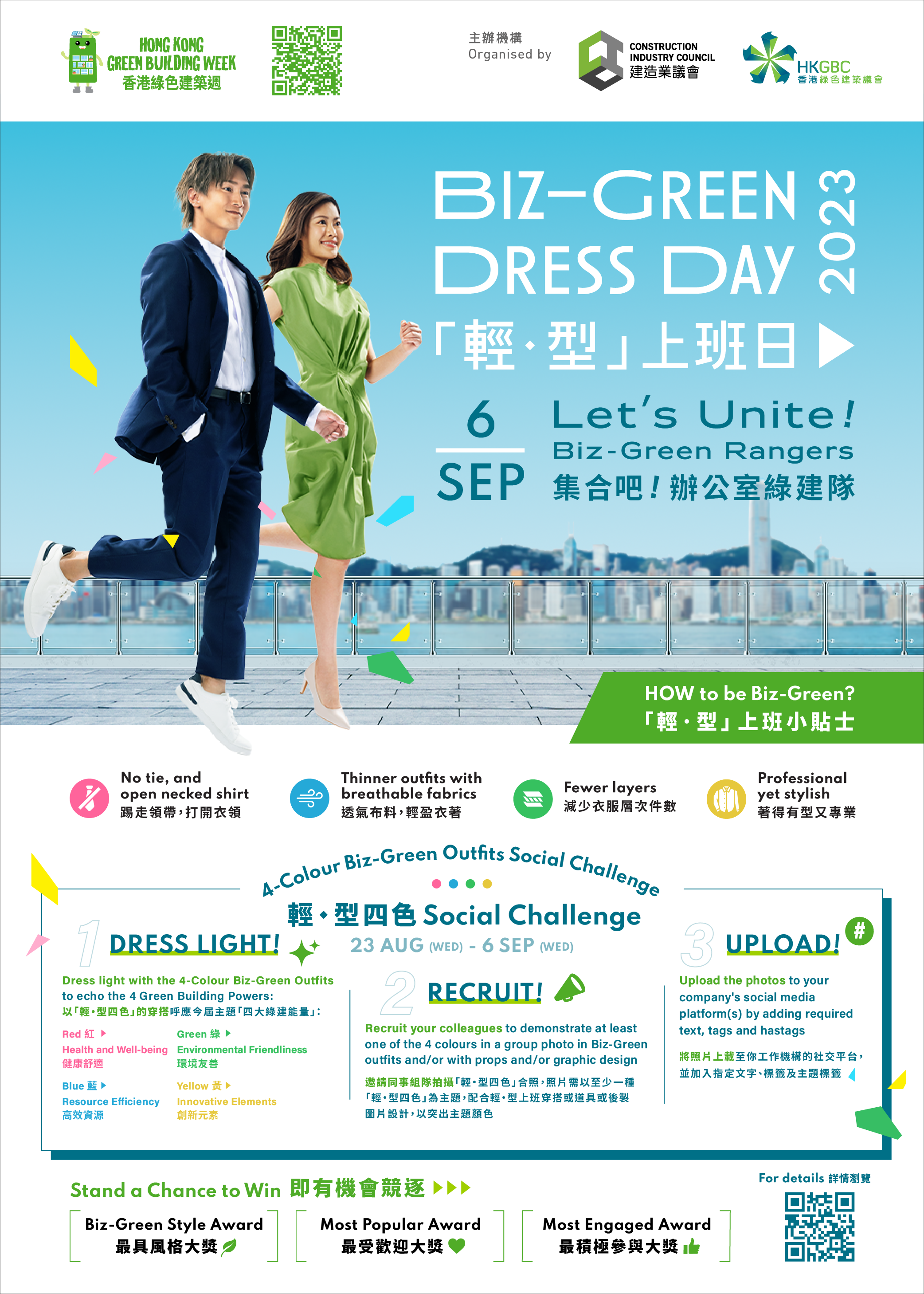 Background Information
As a key programme of the
Hong Kong Green Building Week - 香港綠色建築週 (HKGBW)2023
, an annual public campaign co-organised by the Construction Industry Council (CIC) and the Hong Kong Green Building Council (HKGBC),
Biz-Green Dress Day (輕‧型上班日)
engages the business communities to adopt a greener lifestyle in tier workplace and explore how they utilise the green building features.
Theme:
Themed
"Unite Green Building Powers, Fight for Carbon Neutrality by 2050!"「集合綠建能量,向 2050 碳中和進發!」
, the campaign focuses on four main Green Building Powers:
Health and Well-being (健康舒適)
Resource Efficiency (高效資源)
Environmental Friendliness (環境友善)
Innovative Elements (創新元素)
How to join:
Companies and organisation are invited to support Biz-Green Dress Day 2023 on
6 Sep 2023
, and also participate in the
"4- Colour Biz-Green Outfits Social Challenge" (「輕.型四色 Social Challenge」)
from
23 Aug to 6 Sep 2023
to demonstrate 4 different colour tones (Red/ Blue/ Green/ Yellow) Biz-Green outfits. Let's make this Biz-Green lifestyle go viral together!
Download Here